The Dp Dermaceuticals™ skincare range has been developed in consultation with leading dermatologists, doctors and aestheticians from around the world. Clinically-tested and manufactured to the highest GMP (Good Manufacturing Practice) approved standards, our products are suitable for all skin colours and types.
Dp Dermaceuticals™ is the only skincare range specifically designed to use within your Dermapen skin needling procedure, and for at-home maintenance to optimise your skin results. Our products support and strengthen your skin throughout the skin rejuvenation process while targeting specific concerns such as ageing, redness, pigmentation, acne and scarring. This means glowing, healthy looking skin with less downtime directly following dermal needling treatment.
Products
Tri Phase Cleanser 150ml
$69.00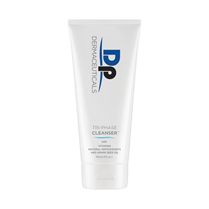 A revolutionary facial cleanser that transforms from a balm to a gel when massaged into the skin, then converts into a milk when water is added. Protects the skin's moisture whilst gently removing makeup and environmental impurities, nourishing and comforting the skin and improving hydration.
MicroDerm Exfoliant 150ml
$89.00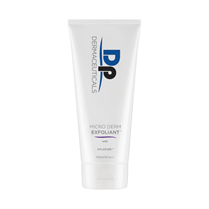 Both an exfoliant and cleanser, Micro Derm Exfoliant gently and effortlessly whisks away dirt, make-up and impurities, and refines and softens for immediate comfort removing dulling residue and dead skin cells for a brighter effect. Leaves the skin feeling clean and smooth, diminishes the appearance of fine lines, wrinkles, pores, age spots, uneven tone and acne scars for increased clarity.
Antioxidant Cocktail 30ml
$149.00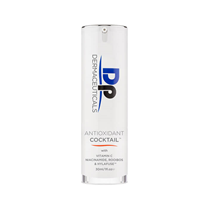 An anti-aging environmental shield that guards against free radical attacks. Diffuses the ageing effects of pollution, stress and prolonged sun exposure. Originally designed to be used directly after a Dermapen Treatment to neutralise free radicals, Antioxidant Cocktail has become a go to product in the fight against ageing, brightening skin tone and tightening loose skin.
Brite Lite 30ml
$149.00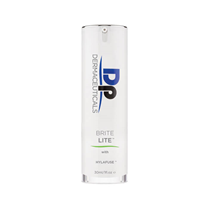 A versatile corrective that inhibits excess pigment formation. Brite Lite reduces the appearance of age spots, melasma, uneven skin tone, freckles and sun damage, and promotes a more even and uniform looking complexion. Sedates pigment formation for long lasting results and imparts a luminous glow for radiant looking skin. Perfect for all skin types.
Vitamin Rich Repair 30ml
$149.00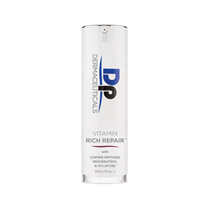 A replenishing solution that promotes intensive repair and structure, Vitamin Rich Repair visibly strengthens vulnerable complexions nourishes and comforts for increased resiliency. Softens the appearance of fine and deep lines, visibly firms and lifts atrophied contours and promotes intensive rebuilding and repair to equalise the effects of imbalanced function.
Retinal Active 50ml
$159.00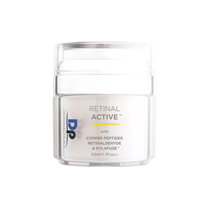 An intense infusion of Vitamin A, this powerful combination of ingredients includes repair and rejuvenation properties and anti-ageing antioxidants. Visibly firms and lifts atrophied contours promotes regeneration and repair nourishes and comforts for increased resiliency improves hydration in and around skin cells combats skin damage from sun and ageing. Suitable for all skin types especially aged pigmented dehydrated sun-damaged.
Cover Recover – Sheer 20ml
$103.50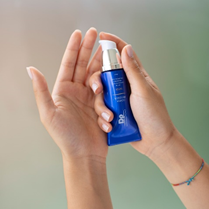 A breathable SPF-30 camouflage foundation using cutting edge technology to provide superior cooling, moisturising and healing properties. This SPF Tinted Coverage aids in recovery post-procedure whilst cooling and stimulating the skin for everyday anti-ageing makeup.
Sheer is perfect for a golden sun-kissed glow. It glides on smoothly and beautifully on the skin. It's a great option for men and women who want enough coverage to create an even skin texture.
This is a NEW COLOUR FORMULATION.
The new COVER RECOVER SHEER – appears darker, however, blends translucent glow to suit MOST skin colours. This new formula has a more shimmer, tawny base. Previously the SHEER had a more "white zinc" base. This new formula glides on smoothly and suits both men and women.
If you would like access to a skin care range that will give you noticeable results, call the Upper Hutt Skin Clinic on 0800 Skin Clinic (0800 754 625) now for an appointment.