Finally, Some Real Answers For Your Acne
June 10th, 2019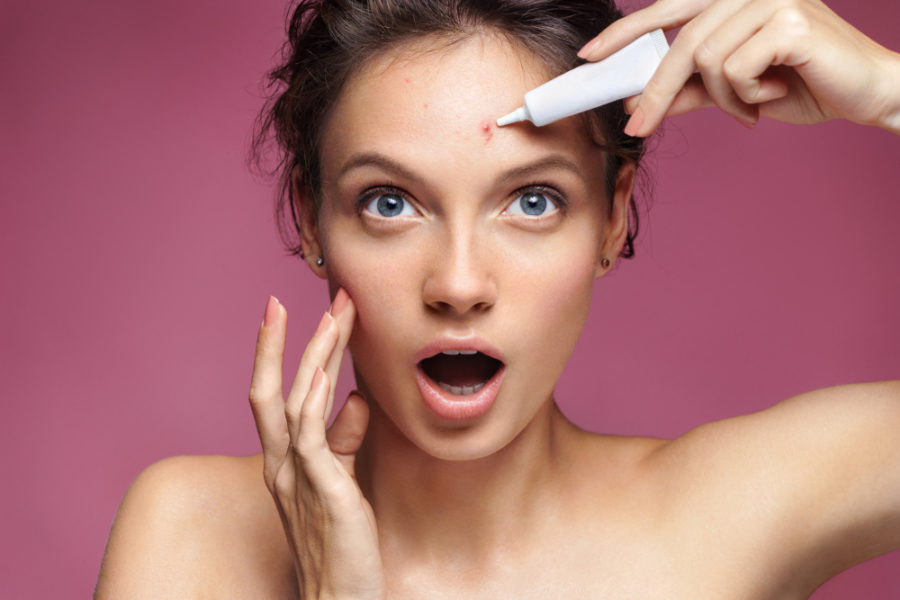 The trouble with spots
For many people acne can be an annoying and embarrassing problem. Acne is a condition where hair follicles become plugged with oil and dead skin cells, resulting in whiteheads or blackheads. Acne is most common in teenagers, however, it can affect people of all ages. Severe acne can cause emotional distress and scarring. The earlier treatment is started, the lower the risk for such problems.
However, acne can be successfully treated, with the correct management to prevent breakouts which cause acne scarring.
Help is here!
Research shows that controlling acne can prevent future outbreaks and scarring, which can result in clearer skin and improved self-esteem and confidence. The Doctors and Nurses at the Upper Hutt Skin Clinic will do a skin assessment and develop a personalised management plan which will involve one or more of the following treatments; Blue Light Therapy, Photodynamic therapy, micro-needling for treatment of scarring, allmedic™ skincare products and oral and topical therapies.
Photodynamic Therapy Treatment (PDT) and Blue Light Therapy are simple and painless procedures which provide proven benefits for the treatment of acne. A Blue Light Therapy is a safe and non-invasive treatment involves relaxing under a special Blue Light for 20 minutes a session. The Blue Light activates natural chemicals found in the bacteria which cause redness in acne (Propionobacterium acnes). When stimulated, these chemicals destroy the bacteria.
Similarly, Photodynamic Therapy (PDT) is a proven treatment option for more severe cases of acne when used in conjunction with allmedic products. A photoactive substance (ALA), which occurs naturally in our bodies, is applied to the affected area. When applied to the skin, this substance is absorbed into abnormal or damaged cells. Once absorbed, LED light is focused on the treated area for a period of time. When exposed to light, the abnormal skin cells are destroyed to reveal new, fresh, healthy skin cells.
If you have struggled with acne and want a solution that will rid you of your acne for good, contact us on 0800 Skin Clinic (0800 754 625) today. Our team of highly qualified and experienced Doctors and Nurses will work with you to develop a programme specific to your condition.