Photodynamic Therapy Treatment (PDT)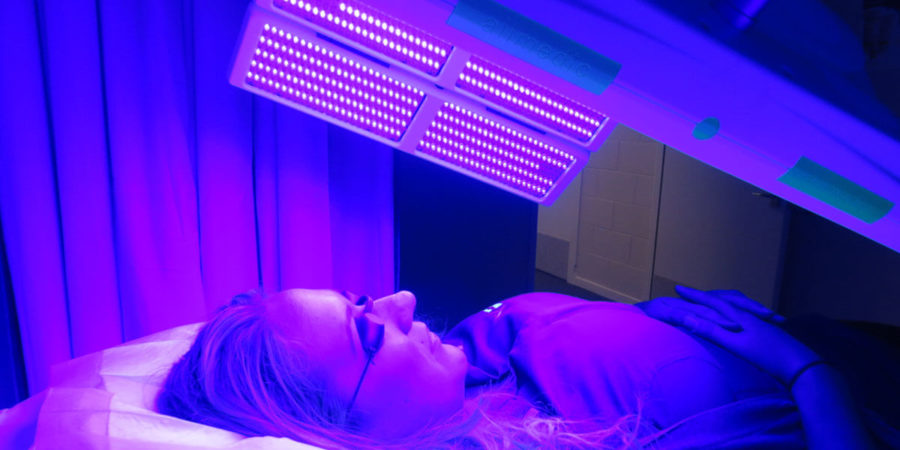 PDT is used to improve the appearance of mild to severe sun damaged, oily, blemished and aged skin on all areas of the body. By using PDT's light technology, LED light, Doctors can now use PDT as an option which is suitable for a range of skin conditions in a fast, relatively painless and affordable way with minimal side effects and downtime.
PDT for the treatment of:
Certain types of skin cancers and pre-cancerous conditions
Sun damaged skin
Aged skin.
PDT is the most effective, topical non-invasive therapy currently available. It is the most modern treatment for repairing sun damaged skin and acne, superior to other topical treatments (which require repeat application over many weeks).
A history of sunburn can cause "field cancerisation" of the skin. PDT can prevent the need for future invasive treatments, such as excision.
allmedic™ skin repair products are recommended for use before and after PDT treatment.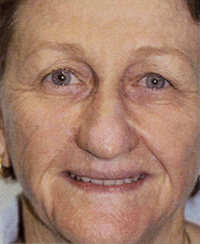 Cosmetic benefits of PDT
PDT provides cosmetic results for sun damaged and aged skin, redness, blemishes, large pores, oily skin, fine lines and skin discolouration. PDT is also very effective in bringing new life to aged skin in areas that in the past have been hard to treat such as the décolletage, arms, scalp, hands and legs.
How PDT works
A photoactive substance (made naturally by the human body) is applied to the affected area (eg face, arms, scalp etc). When applied to the skin, this substance is absorbed by abnormal or damaged cells. Once absorbed, a light source is focused on the treated area for a period of time. When exposed to light, the abnormal skin cells are destroyed to reveal new, fresh, healthy skin cells.
To get the best results from PDT, follow the allmedic pre PDT treatment program for at least two weeks prior to your first treatment.
allmedic™
Doctor designed and dermatologist developed, allmedic™ offers a non-invasive topical treatment for conditions such as acne, aging skin and sun damaged skin, as well as a general skincare range, including an SPF50+ sunscreen.