Removal of Skin Lesions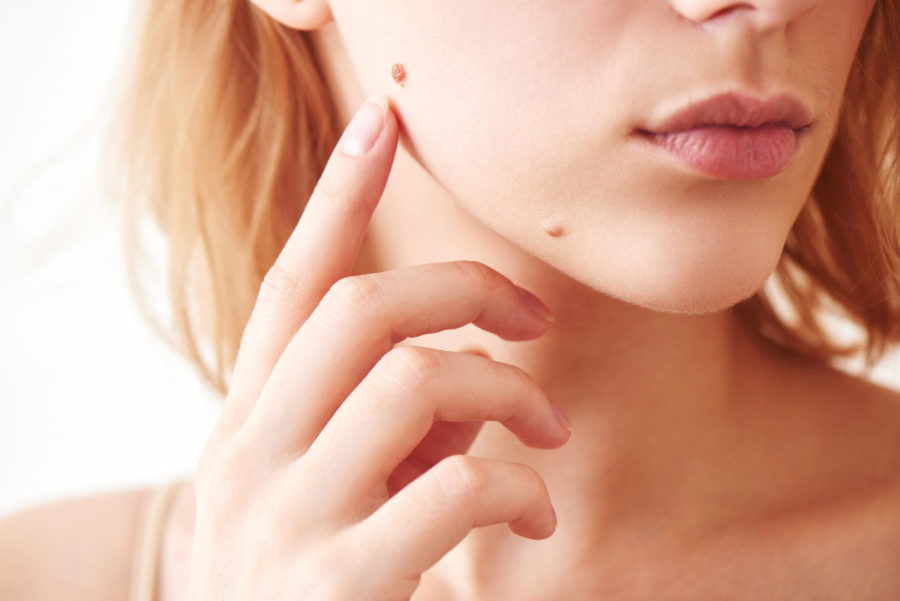 Your skin is always changing, so it's always worth checking
Wellington's Upper Hutt Skin Clinic's proven technology tracks skin changes, which means it's the most effective way to detect melanoma in its early stages, when it's most treatable. They achieve good cosmetic results with benign skin lesions, skin tags, warts, moles and sun spots.
There can be many reasons for wanting a skin lesion removed. Some skin lesions are purely benign and are removed for cosmetic reasons, others are at risk of skin cancer.
We offer a range of minor surgical procedures under local anaesthetic for removal of many skin lesions. At the Upper Hutt Skin Clinic we use dermoscopy technology to aid in the diagnosis of skin lesions. A dermatoscope is a hand held instrument which uses epiluminescence microscopy to look deep into your skin. This allows our trained doctors to recognise the microscopic signs of skin cancer. It also gives you confidence that moles which are normal do not require excision. Your risk of skin cancer will be assessed using New Zealand Guidelines. A Personalised Management Plan will be developed based on examination findings and risk. You will be given recommendations and advice on treatments and skin care.
Skin Lesions which can be removed:
Skin cancer
Skin tags
Skin cysts and abscesses
Moles
Fatty lumps
Sometimes a skin lesion will be of uncertain diagnosis and will require an initial biopsy in order to confirm the diagnosis. Treatment can then be planned according to the pathological findings.
What is a skin lesion?
Moles are often referred to by clinicians as skin lesions. Other common skin lesions are freckles and skin tags. Skin lesions are benign (non-cancerous). It is quite normal to have between 10-40 moles by the time a person reaches adulthood, and moles can appear at birth, or develop at any age up to 30.
Moles can change over time and develop into melanoma, with a higher chance of this in those that have been on the skin since birth. Melanoma can be difficult to detect. If you have any concerns about your moles or freckles or you would like a mole or skin tag removed for cosmetic reasons, Upper Hutt Skin Clinic's specialist skin doctors can help, with their advanced clinical equipment including Surgitron (which leaves minimal or no scarring).
Why do skin lesions have to be excised?
A common reason why skin lesions are excised is to fully remove skin cancers. If the cancer is not cut out it may spread to the surrounding skin and to other parts of the body.
Other reasons why a lesion may be removed include for diagnosis, cosmetic appearance or if it is symptomatic (eg tender or prone to being knocked).
What is involved in excision of a skin lesion?
and the procedure will be explained to you. The procedure may be a simple excision or more complex procedure to give you best care and outcome. The cost of the procedure will vary depending on the complexity of the procedure and eligibility for funding or insurance. Post op wound care and advice will be provided. You will be advised of your results and appropriate follow up care.
Any treatment being proposed will be discussed with you. This will include the type of procedure, cost, complications, expected outcome and aftercare. If a surgical option is available, they will discuss the type of excision and cost with you, together with other options. You will be given a full assessment of your risk of skin cancer and appropriate follow up investigations, and diagnostic aides will be used in the consult.
Cosmetic Mole Removal
Lesions which are harmless can be removed by radio-wave ablation. This is a method of removal which does not use a scalpel or require suturing. It gives best cosmetic results for removal for many types of benign lesions. The procedure requires local anaesthetic and simple dressings which are easily managed at home.
If you have a skin lesion that you are concerned about or that bothers you, contact the Upper Hutt Skin Clinic today on 0800 Skin Clinic to make your appointment with one of our highly qualified and experienced Skin Doctors.