Skin Protection and Surveillance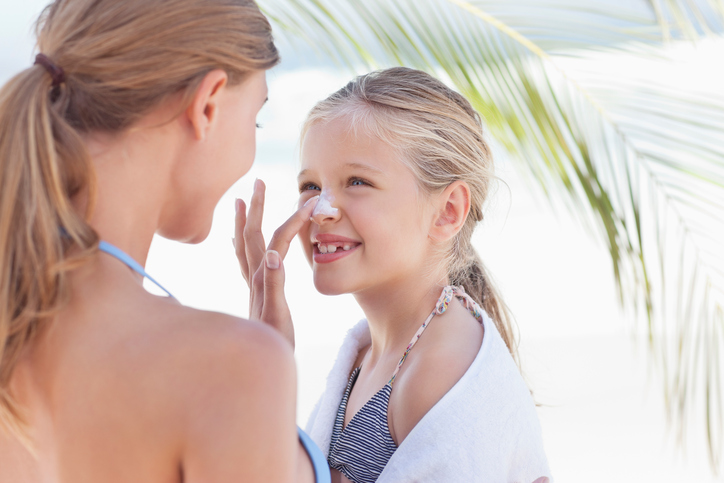 Early detection of skin cancer improves outcomes
New Zealand has high rates of skin cancer which are still on the rise – in the early 2000s, about 250 people died each year from melanoma; by 2013 the number had increased to 489. The best protection against skin cancer is to stay out of the sun however, if you are worried about your skin health, you can have your skin checked at the Upper Hutt Skin Clinic. Our Skin Doctors use dermatoscopy to assess your moles and skin lesions. These are hand held instruments which use epiluminscent microscopy to look deep into the skin. This allows our trained doctors to recognise the microscopic signs of skin cancer. A hands-on consultation with Dermatoscopy will give you a clear idea of your skin health, allowing you to make informed decisions when it comes to your skin protection.
To prevent skin cancer, protective clothing and hats should be worn as well as suitable sunscreen. Reducing sun damage from UV Radiation is the most effective way to prevent skin cancer.
How to stay safe in the sun
Be sun smart – slip, slap, and wrap
Spend less time in the outside when the sun is strongest – between 10am and 3pm
Seek shade when outdoors
Wear clothing that covers as much as your body and limbs as possible if in direct sunlight
Wear a hat that shades your face and neck
Wear sunglasses
Apply broad spectrum water resistant SPF 30 sunscreen as often as is directed
Do not use sunscreen to extend the time you spend in the sun
In between regular skin clinic checks everyone should check their skin regularly for signs of change. We offer advice to patients about the best ways for this to be done.
We recommend allmedic™ products which are clinical grade and hypoallergenic. The allmedic™ sun protection 50+ SPF face and body moisturising sunscreen offers broad spectrum protection against dangerous UVA and UVB radiation.
Find out today's UV rating with the UV2Day free app.
To discuss how to protect your skin in the future, phone 0800 Skin Clinic today to make an appointment with one of our Skin Cancer College of Australia's Accredited Skin Doctors.