Mole Removal and Mole Checks
November 23rd, 2021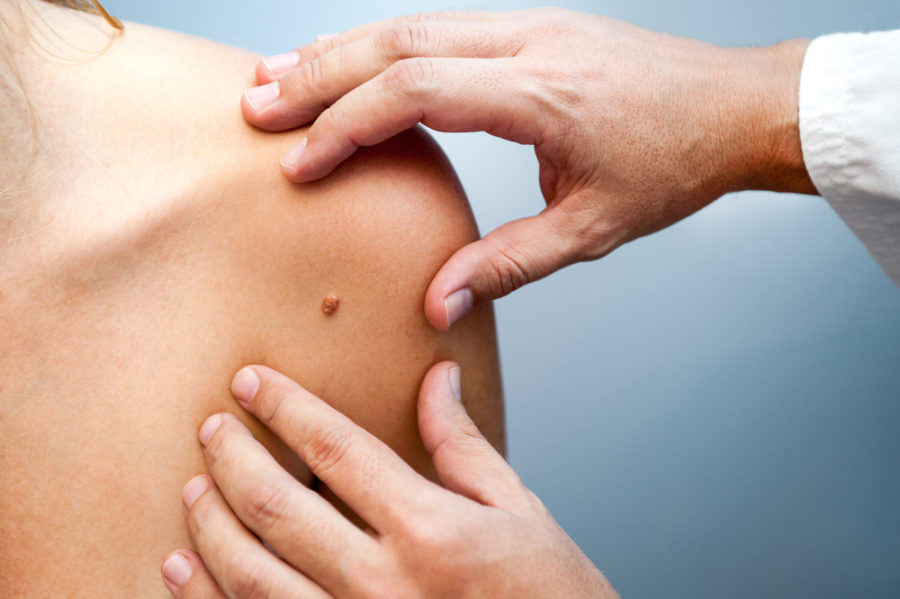 If you're worried, it's worth checking.
Your skin is always changing, so it's always worth checking! Wellington's Upper Hutt Skin Clinic's proven technology tracks skin changes, which means it's the most effective way to detect melanoma in its early stages, when it's most treatable. We achieve good cosmetic results with benign skin lesions, skin tags, warts, moles and sun spots.
As kiwis, we love to be outdoors and in the sun. Therefore, it comes as no surprise that New Zealand has high rates of skin cancer which continue to rise. Skin cancer is generally caused by over-exposure to the sun's ultraviolet (UV) radiation. This is why it is so important to wear sunscreen with a high UV factor at all times when in the sun. There are certain skin cancers that can occur in areas that don't see the sun. Skin cancer can manifest itself in different forms for different people, it is not always a black spot. It is therefore important to see your Doctor for regular skin checks.
How we can help
We use dermatoscopy to examine and identify suspicious skin lesions (moles/spots). This technology allows us to detect and treat potential skin cancers as early as possible. Our doctors are trained in the use of Dermatoscopes. These are hand held instruments which use epiluminscent microscopy to look deep into the skin. This allows our trained doctors to recognise the microscopic signs of skin cancer. It also gives confidence in checking that moles are normal and do not require excision.
What if the Examination Tells Me I Might Have Skin Cancer?
Upper Hutt Skin Clinic are specialists in mole checks and mole removal with accredited doctors through The Skin Cancer College's Accreditation Program. Our doctors will discuss the outcome of your examination and give their recommendation on the best form of treatment for you. They have many, many hours of experience in removing potentially dangerous moles and skin lesions. Rest assured, you are in trusted hands.
We will discuss any proposed treatment with you. This will include the type of procedure, cost, potential complications, expected outcome and aftercare. If a surgical option is available, they will discuss the type of excision and cost with you, together with other options. You will be given a full assessment of your risk of skin cancer and appropriate follow up investigations, and diagnostic aides will be used in the consult.
If you are worried about any of your moles or skin lesions, get in touch with the Skin Doctors and Nurses at the Upper Hutt Skin Clinic today on 0800 Skin Clinic.
Upper Hutt Skin Clinic is located in the Upper Hutt Health Centre, just 25 minutes north of Wellington.