Microneedling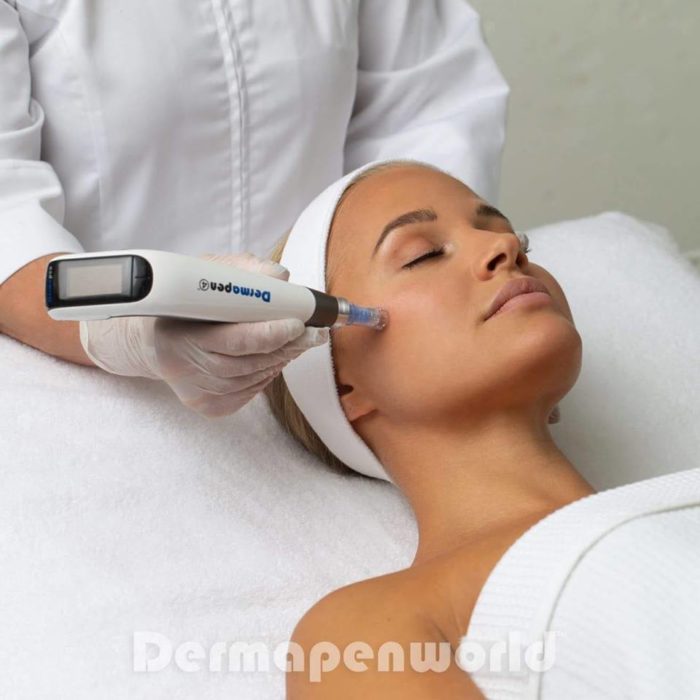 Collagen induction treatment for fresh, youthful looking skin
Microneedling involves using super-fine needles to create hundreds of tiny, invisible puncture wounds in the top layer of the skin. These wounds are called micro-injuries, and the micro-injuries that you create with microneedling stimulate the body's wound-healing processes.
During the skin's healing process, your body produces fresh collagen to replace the damaged collagen, which rejuvenates your skin by increasing your body's natural production of collagen and elastin. This results in an overall improvement in the texture and tightness of your skin by "filling in the lines," and removing the wrinkles, scars, and stretch marks that can keep you looking young as you age.

Why Upper Hutt Skin Clinic?
Upper Hutt Skin Clinic are certified Dermapen 4 microneedling professionals. Your microneedling treatment will be administered by a highly trained nurse in a safe, sterile environment.
Although this is a safe, non surgical treatment, the dermapen does use micro needles to produce hundreds of tiny holes in the skin. You can be confident that with Upper Hutt Skin Clinic, you are in a certified clinical environment where all of our staff are trained in creating and maintaining sterile environments before, during and after your treatment.
With Upper Hutt Skin Clinic, you can also see one of our skin specialist doctors who can prescribe you a full treatment plan for your skin. Whether it be for acne, skin rejuvenation or skin cancer, our doctors can advise on the best course of treatment to get you optimum results.
---
Benefits of microneedling
Anti-Aging
Dermapen® 4 treatments are firstly designed to create a safe healing response within the body. This leads to ignite natural collagen and elastin production from within the skin, without harsh side effects and downtime. Consequently, this results in repairing the surface layers to result in healthier skin, looking brighter, tighter, more even toned, refined pores and reduced wrinkles.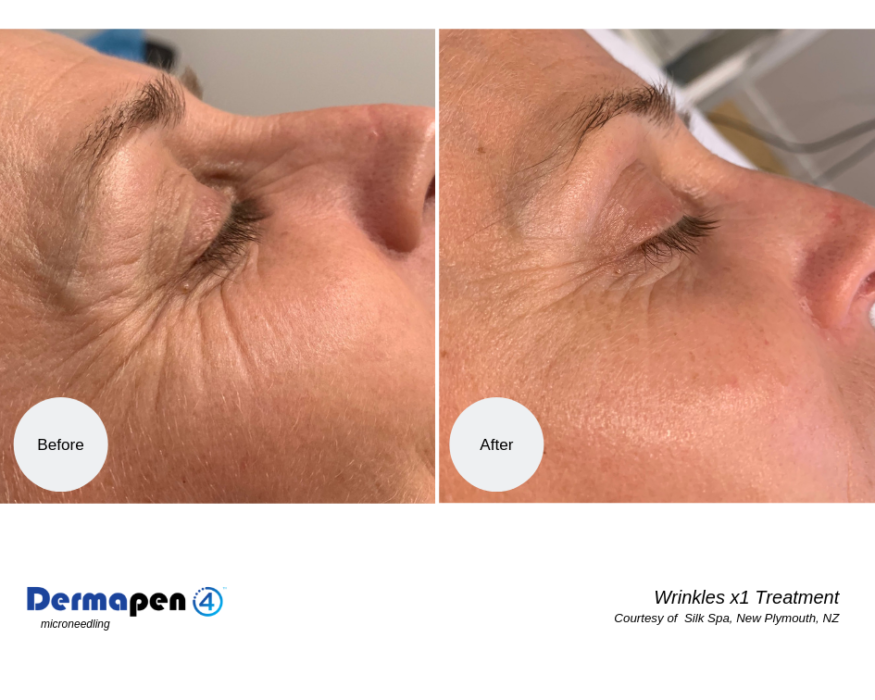 Acne
Dermapen® 4 micro- needling regenerates the affected area by stimulating the production and distribution of collagen. You will see an overall improvement in the appearance of problematic skin breakouts, black/whiteheads, acne reduced, and scarring minimised.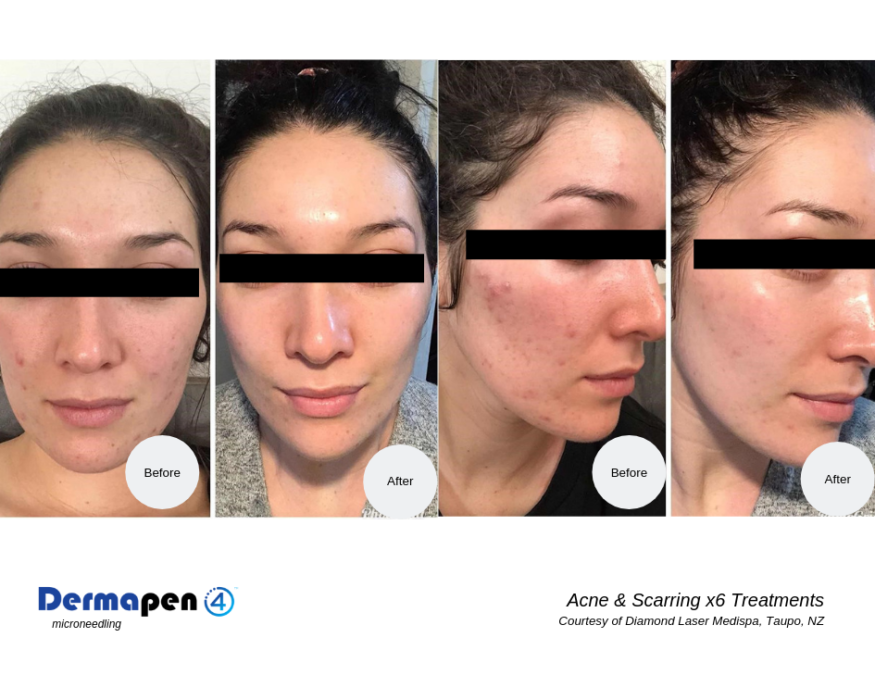 Scarring
Dermapen® 4 is the only micro-needling device with a dedicated scar setting and protocols for revision of deep, atrophic scars; including surgical, burn contracture, striae and post-acne scars.
Pigmentation
Dermapen® 4 microneedling is a suitable procedure for any skin affected by pigmentation. Dermapen® 4 treatments have also been found to be effective on Hypopigmentation Vitiligo treatments, working to reverse the production of hyperpigmentation and melasma.
---
Treatment
The actual needling treatment is very quick around 10-15mins. Dermapen® 4 is the most comfortable micro-needling treatment available, thanks to advanced technology and design. With Dermapen® 4 there is no need for any topical anaesthetic, just lay back and enjoy the results.
You may experience facial redness for 12- 48 hours after the treatment. Most people are able to return to normal daily activities immediately after the treatment.
The number of treatments required varies based on two things, the first being the results you want to achieve, and the second being which part of the body treatment is being performed on. Just a few sessions of microneedling will noticeably reduce fine lines, crow's feet, and deep wrinkles on the forehead. For most wrinkles or stretch marks on the body, depending on the severity, you may need 4 to 8 microneedling treatments to achieve optimal skin-tightening results.
---
Results
Typically, you will see results after the first treatment. Lasting and more significant results continue to improve over the next 6 – 12 months after a course of treatments, especially when combined with the recommended post-treatment skincare plan.
---
Aftercare
Following your Microneedling procedure, the skin channels are open and vulnerable to bacteria, so special care must be taken to protect your skin to ensure you achieve optimum results.
Aftercare instructions:
Stay out of the sun
Do not use any active ingredient skin products – these commonly include things like Alpha Hydroxyl Acids, Retinol and other similar agents
Use collagen stimulating peptides to assist recovery
Avoid make up – wait 24 to 48 hours before you apply face makeup to give your skin the necessary recovery time.
Use a face cooling mask to reduce inflammation and heat in the skin
Drink plenty of water
Avoid sweating and other extreme heat situations such as saunas
---
Pricing
| | | |
| --- | --- | --- |
| Area | Single price | Pre-pay three |
| Face (including neck) | $199 | $179 each |
| Decolletage | $199 | $179 each |
| Breasts | $199 | $179 each |
| Stomach | $199 | $179 each |
| Hips | $199 | $179 each |
| Hands | $130 | $110 each |
| Back | $230 | $200 each |
Add on our soothing Hydra Active face mask for an extra $30. This contains calming and anti aging ingredients designed to deliver intense hydration and recovery support to stressed, irritated skin, while promoting healing, reducing redness and heat.
---
Book now
Book now for fresh, youthful looking skin.