All About Sunscreen
September 25th, 2020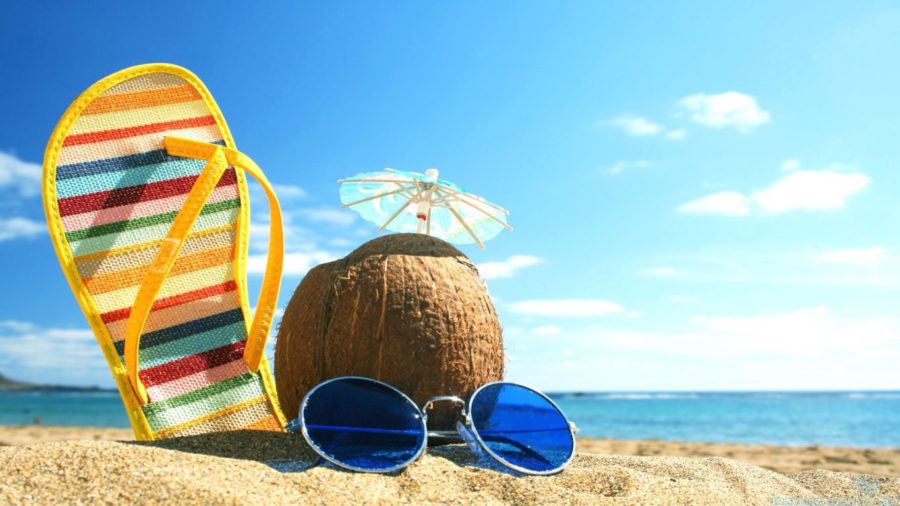 Sunburn
Sunburn is skin damage caused by ultraviolet (UV) rays. It usually causes the skin to become red, sore, warm, tender and occasionally itchy for about a week. The skin will normally start to flake and peel after a few days and will usually fully heal within seven days.
While sunburn is often short-lived and mild, it's important to try to avoid it, because it can increase your chances of developing serious health problems, such as skin cancer, in later life.
It's easy to underestimate your exposure to the sun when outside, as the redness doesn't usually develop for several hours. Breezes and getting wet (such as going in and out of the sea) may cool your skin, so you don't realise you're getting burnt.
You should always be aware of the risk of sunburn if you're outside in strong sun, and look out for your skin getting hot.
Dangers of UV rays
The short-term risks of sun exposure are sunburn and sun allergy.
The longer-term risks include:
actinic (solar) keratoses – rough and scaly pre-cancerous spots on the skin
skin cancer – including both melanoma and non-melanoma skin cancer
eye problems – such as photokeratitis (snow blindness) and cataracts
premature ageing of the skin and wrinkling
Preventing sunburn
Skin should be protected from strong sunlight by covering up with suitable clothing, seeking shade and applying sunscreen.
In the UK, the risk of getting sunburnt is highest from March to October, particularly from 11am to 3pm, when the sun's rays are strongest.
There is also a risk of getting sunburn in other weather conditions – for example, light reflecting off snow can also cause sunburn. You can also burn in cloudy and cool conditions.
Suitable clothing:
a wide-brimmed hat that shades the face, neck and ears
a long-sleeved top
trousers or long skirts in close-weave fabrics that do not allow sunlight through
sunglasses with wraparound lenses or wide arms with the CE Mark and European Standard EN 1836:2005.
Sunscreen
When buying sunscreen, make sure it's suitable for your skin and blocks both ultraviolet A (UVA) and ultraviolet B (UVB) radiation.
Most people do not apply enough sunscreen. The amount of sunscreen needed for the body of an average adult to achieve the stated sun protection factor (SPF) is around 35ml or 6 to 8 teaspoons of lotion.
If sunscreen is applied too thinly, it provides less protection.
If you plan to be out in the sun long enough to risk burning, sunscreen needs to be applied twice – 30 minutes before going out and just before you go out.
Sunscreen should be applied to all exposed skin, including the face, neck and ears (and head if you have thinning or no hair), but a wide-brimmed hat is better.
Water-resistant sunscreen is needed if sweating or contact with water is likely.
Sunscreen needs to be reapplied liberally, frequently and according to the manufacturer's instructions. This includes straight after you've been in water (even if it is "water-resistant") and after towel drying, sweating or when it may have rubbed off.
Advice for babies and children
Children aged under six months should be kept out of direct strong sunlight.
Children should:
cover up with suitable clothing
spend time in the shade (particularly from 11am to 3pm)
wear at least SPF15 sunscreen
To ensure they get enough vitamin D, children aged under five are advised to take vitamin D supplements even if they do get out in the sun.
There are many sunscreen brands on the market, so how know which you can trust to deliver on its promises? Many sunscreen brands fail the most basic test – protecting us from the sun as much as they claim to do. In fact, almost half of the major brands have been tested by Consumer NZ and were found lacking. Those that claim to be 'natural' seem to be the biggest culprits and many have been pulled from the shelves.
If you aren't sure about which sunscreen to choose, come in and speak to our friendly Doctors and Nurses about the award winning allmedic skincare range. Products that are only available through trained medical professionals. allmedic products are only available at a small number of clinics in NZ, including the Upper Hutt Health Centre.
Do you want to be protected against harmful UV rays this Summer? Contact us today and we will be in touch with you to discuss your options.